WORLD CLASS COACHING TEAM
Badminton's coaches and consulting staff consist of some of the best badminton coaches in the world including Xuehua Tang, Huimin Zheng, Mao Li. Head coach Bo Rong, who was also a coach for the American National Junior Team, was a former member of the China National Women's Single team. She was trained by Xianhu Tang (coach of Dan Lin, and former coach of China National Women's Single Team).
Coach Huiming Zheng is the former coach of the Chinese National Badminton female team, together with the world renown Lingwei Li. Coach Zheng competed in two Asian Games in the 1970's before badminton became an Olympic sport. She won titles including team champion, women 'double gold and silver medals. She played a pivotal role in coaching world-class badminton athletes including two-time olympic women's double champion Jun Gu and Fei Ge, world champion Yiyuang Qin, Hetian Tang, Wei Yang, Nanyan Wang and more. Her work laid solid foundation for the Chinese Female Team to be first class in the world. Coach Zheng and Coach Rong share roots in Chinese National Badminton team and also makes use of the same coaching methodology. Their coaching approach incorporates principles that focus on being systematic, detail-oriented, and scientific. Both coaches believe in the importance of focusing on the basics of playing techniques, tactics, and strategy in order to create a solid foundation. Trainees not only can improve significantly on their physical capabilities, but also have great potential to grow in other aspects of life. Coach Zheng excels in coaching doubles, while Coach Rong specializes in coaching singles. Their work complements each other and provides balanced training to satisfy all your needs.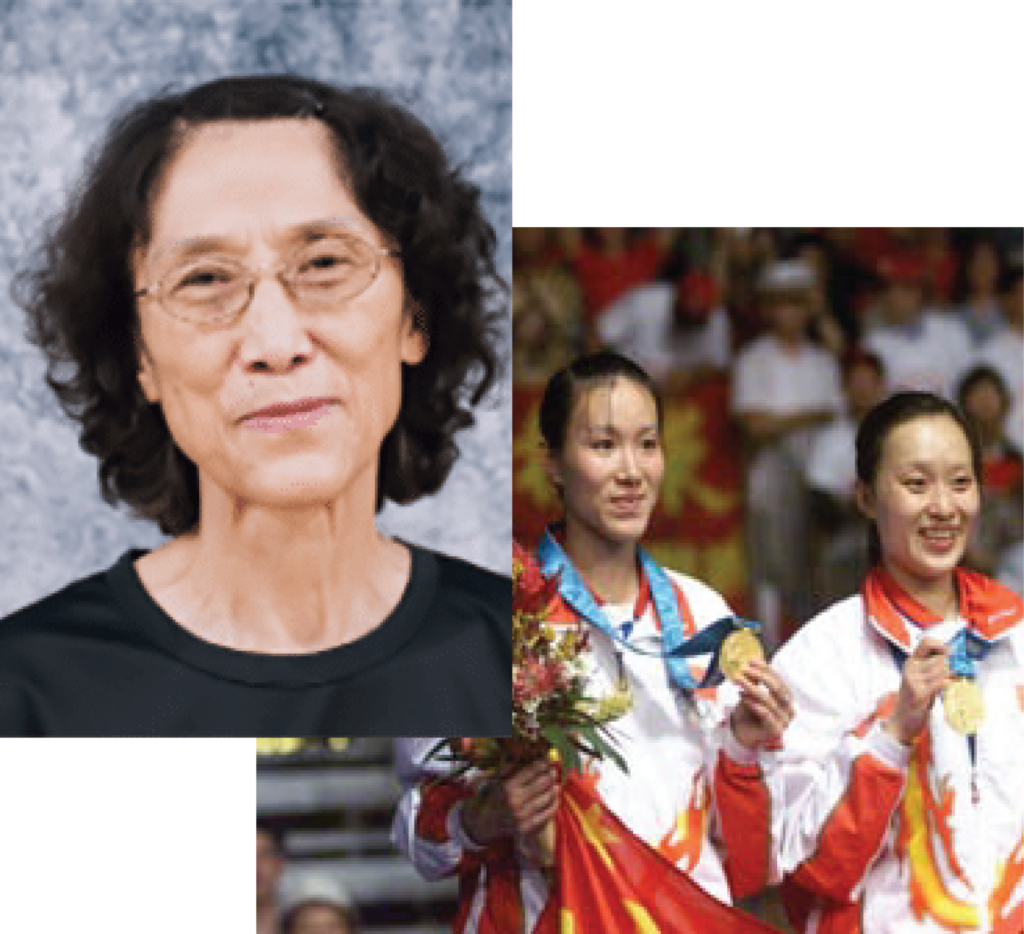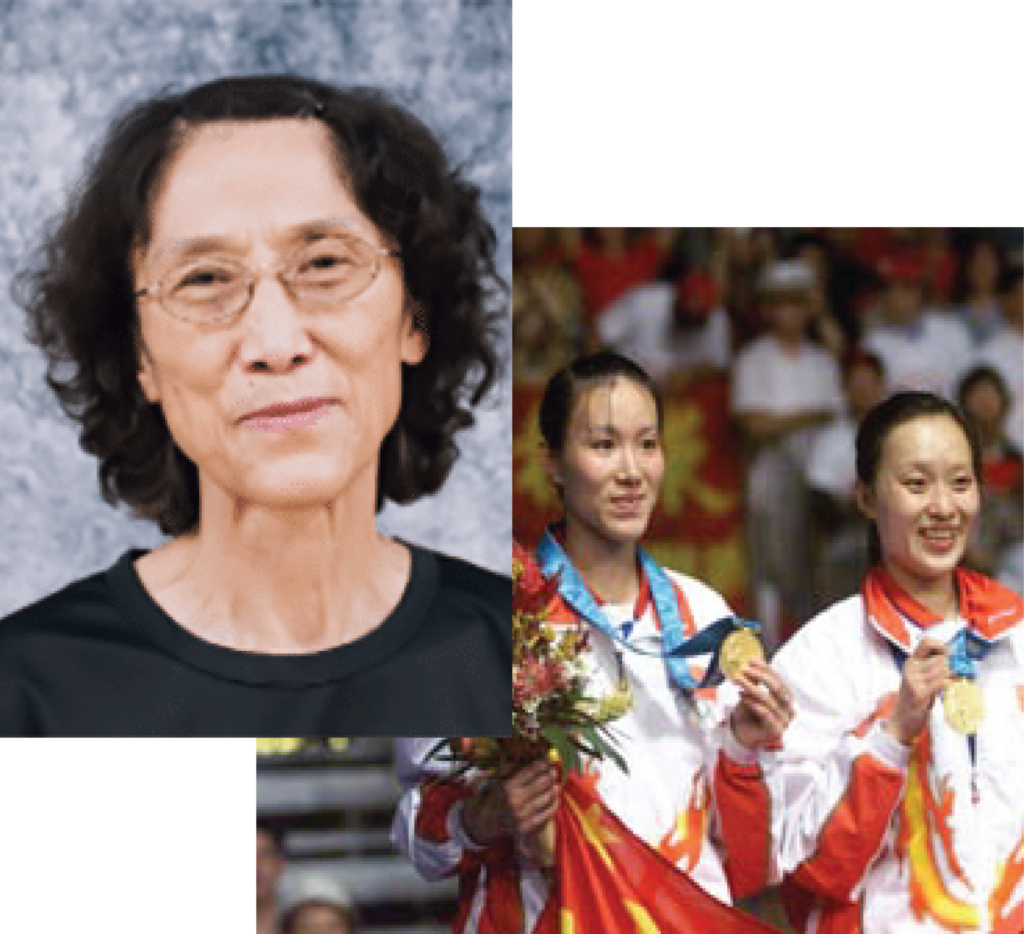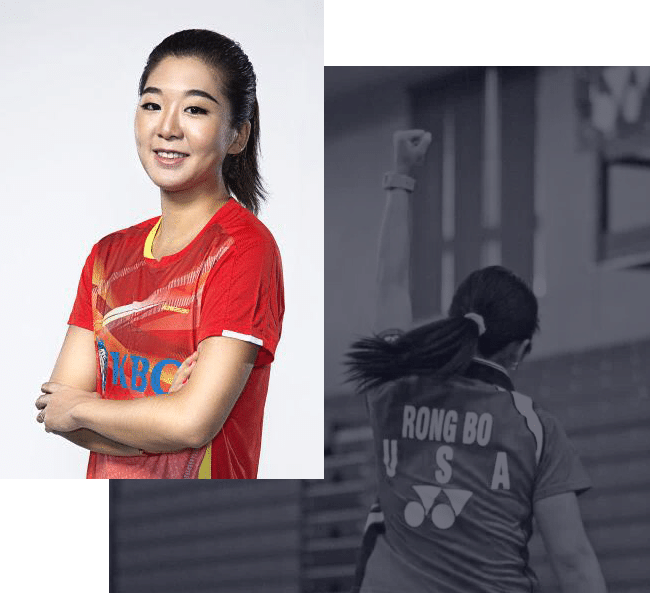 Bo Rong, Rong Schafer (wikipedia) formerly Rong Bo, was a competitive athlete of the China National Badminton team. She competed in many world-class international badminton tournaments including the World Cup.US Championship, consectetur adipiscing elit. She was ranked 33rd worldwide and was featured in an ESPN interview. Coach Rong acquired tremendous coaching experience during her early coaching career in California. She also organized Schafer Badminton Camp in China several times. To continuously improve her coaching capability, Coach Rong follows Coach Mao Li to learn more about state-of-the-art coaching methodologies. She also represented the USA in major games. She started her coaching career in 2008 and has gained an abundance of coaching experience in countries such as Denmark, the United States, and China. Her trainees, from novice to elite, all have made substantial and impressive progress and winning records. Schafer Badminton now has its own club that provides training for hundreds of badminton enthusiasts. The club was founded in Houston, the United States in 2016. Her mission is to promote badminton as a sport and bring the technique as well as the joy of playing badminton to more. She is experienced in organizing international badminton training camps. She was chosen as the coach of the United States team in the Pac-America Junior Championships 2019.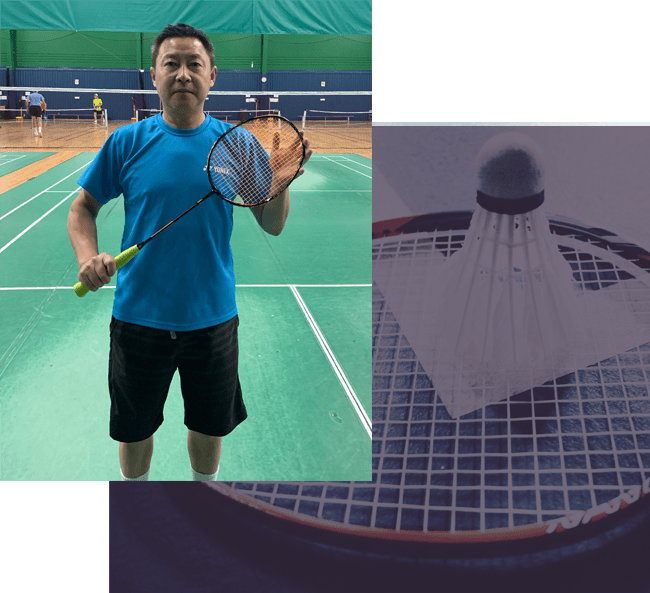 Coach Zheng is a professional badminton player who has acquired 20 years of quality experience in badminton. He was among the Sichuan team of professional athletes, who attained inspiring records, and he is also a former Chinese national first-level athlete. His love for the game has earned him several esteemed positions, and he has proceeded to coach numerous badminton academies, including; Sichuan provisional school team and also University of Hawaii badminton school team in the United States. In January 2021, Coach Zheng advanced to joining the Schafer badminton club in coaching young minds in the game of badminton.
Jinye is an International Badminton Level World Ranking Player. He represented Malaysia, specializing in Men's Singles. He is an adult sparring partner and helps players improve tremendously. He has 9 years of professional experience and has helped players participate in the World Junior Championships. He helped players win Pan American Games Medals while representing the U.S.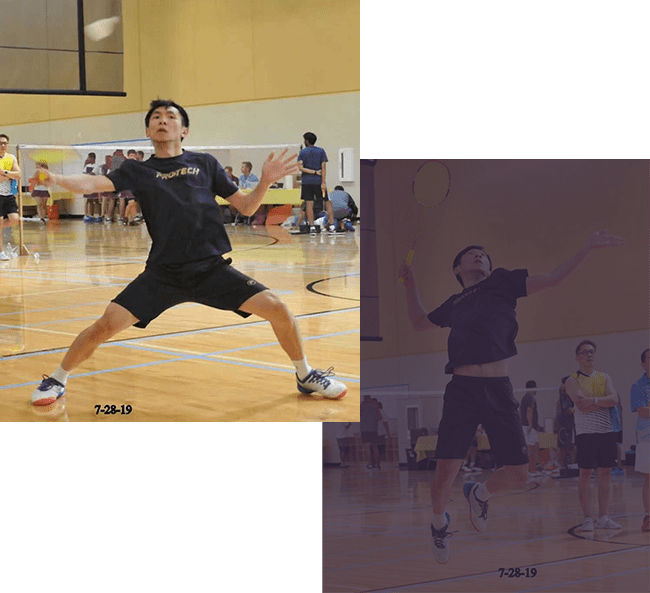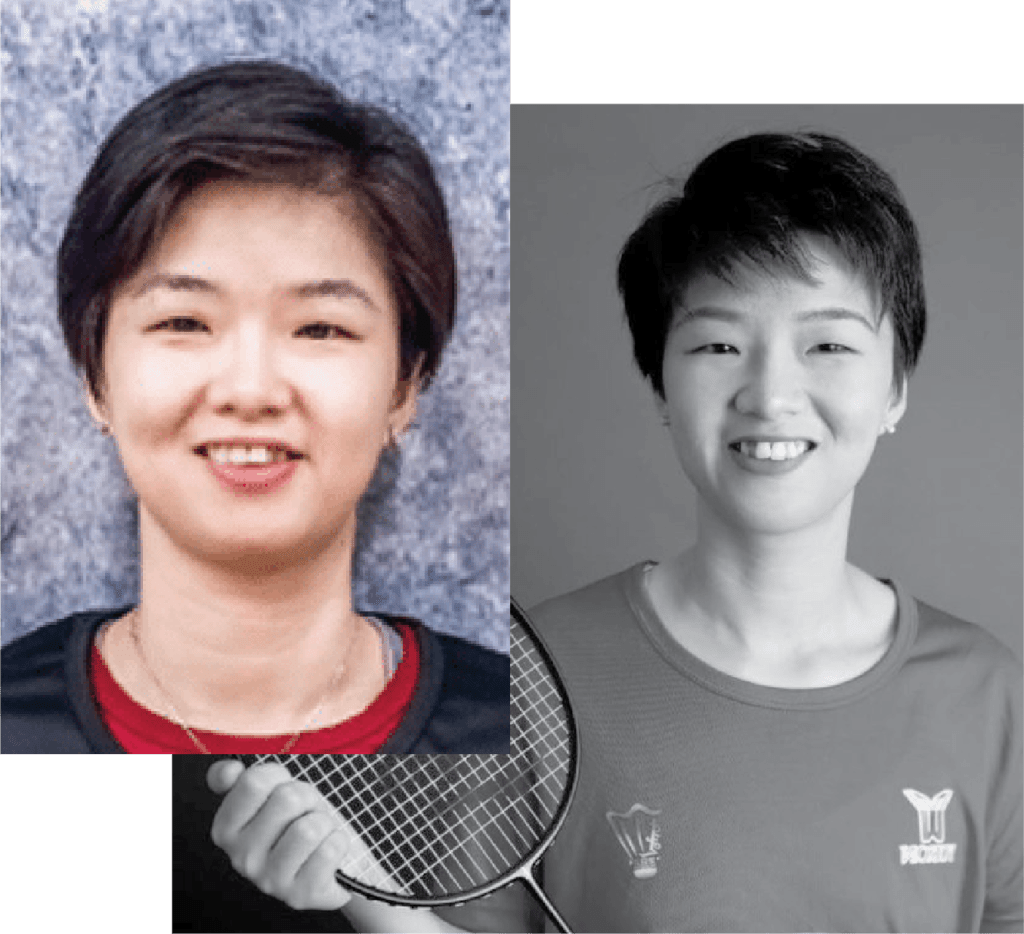 Rachel Ooi(Heong Hui Ooi, 1985) was born in Taiping, Perak, Malaysia. Started training since the age of 9, used to train under former Perak state Badminton head Coach Lim Jit Yee. Under Lim Jit Yee's coaching there were quite a few outstanding ex national players/coaches such as Wong Tat Meng, Koo Kien Keat, and Chan Kwong Beng. During elementary to middle school represented school team and district team to participate in discrict and state tournaments, won in many events in such tournaments.Join with Schafer Badminton team since 2017
WORLD-CLASS PLAYER Schafer's enlightenment coach.
Coach Leo loves badminton and has been trained as a badminton coach in China. He holds a professional coach license and has been experienced in badminton teaching for more than 25 years. He has a vast teaching experience in badminton and is known to be very responsible and thoughtful. He is a rare elite coach of Beginner Intermediate teaching classes! He also coached the Schafer badminton team in the United States in 2018.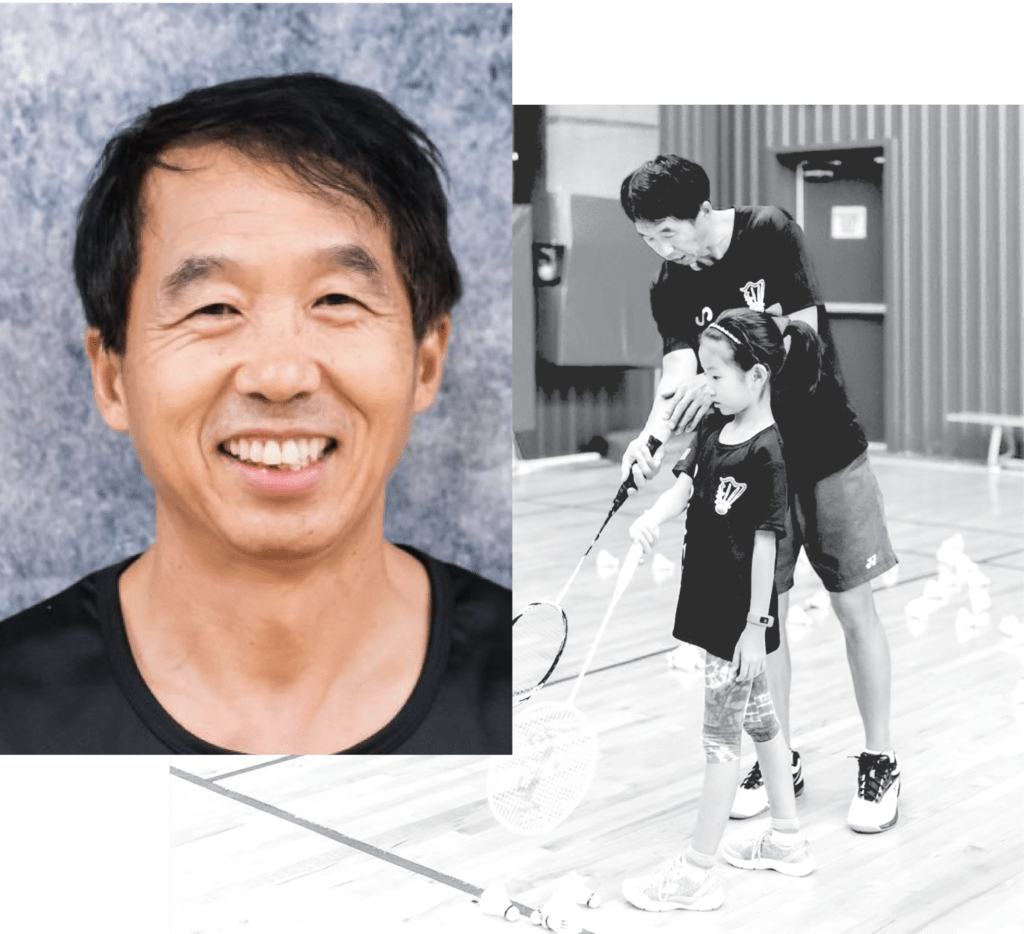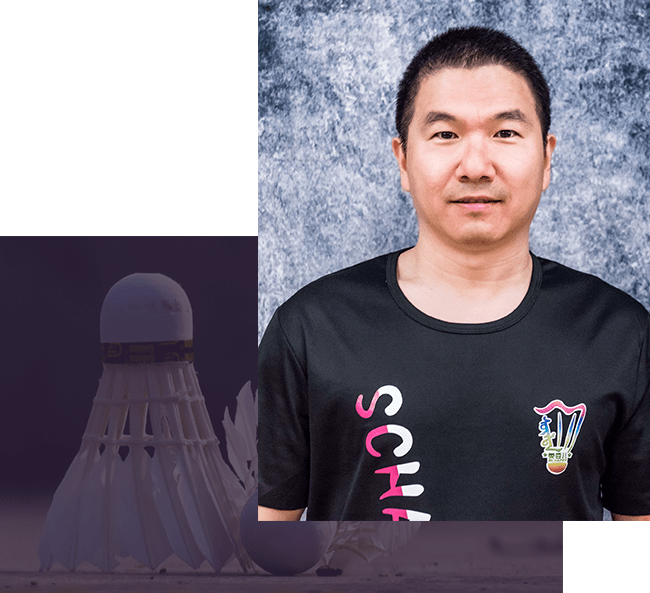 Yuan is an easy-going and very patient coach. He has wide-base of experience in teaching kids introductory badminton courses. He is has been an excellent player who has good results in local adult competitions and has been a valuable coaching asset at Schafer badminton since 2017.
Alick Yu began training in Schafer badminton at an early age. He was ranked 12th among U19 teenagers in the United States, ranked 1st in Texas and the South, and was named the most outstanding player.
Alick has won the U19 Junior Men's Doubles Gold Medal in the U19 National Youth Open and the Men's Singles Gold Medal in the Southern United States Open. From 2019 to the present, he has been coaching in Schafer badminton and imparting his personal experience to help the little players improve their skills.